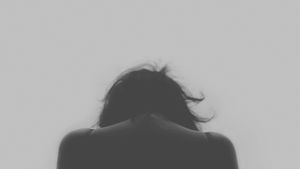 There is a bittersweet washing that comes over me as I glance in the rearview mirror of my life. I see the broken moments. I feel the fallings and failings. I hear the wounding words both spoken to me and those that have come carelessly out of my mouth. I gaze daily upon my need for the grace that my merciful God has poured over me and into me and continues to do so, even today. 
It's funny, looking back, the things we can see now that we couldn't understand at the moment. Dreams we thought were dead in the water, brought to life with purpose. Pain that seemed so wasteful and thieving, He now declares useful and purposeful. 
My heart has always wanted to be used by God. I have always felt that regardless of what I may go through or experience in this life, as long as He used it for a purpose, I would be ok.  He has proven so very faithful to do this. 
There is much to my story. Too much to go into in this post. I want to share some of it with you, in hopes that it will encourage you to remember that He is a God of mercy and grace, and it matters not where you have been or what you have done. He has the final say. Man can and will say, what they will. BUT GOD has the final word, sees the heart, and writes the plan over your life. 
I sat in the choir room that last day of my senior year. Pregnant, having kissed all of my music scholarships goodbye, my opportunities to attend prestigious New York music schools were flushed down the toilet. My director announced her farewells to the seniors, "Some of you will go on to lead choirs and bands, teach music, and record... and some of you will just be singing lullabies..." she glanced in my direction.  My heart sunk. I knew that I had chosen to seek fulfillment for my brokenness in things that led to the destruction of dreams and separation in my relationship with God.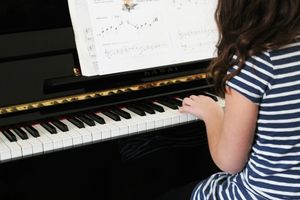 I knew that this had cost me a future I'd dreamed of since I was a small child. I spent hours listening to artists, working on my vocal technique. I dreamt of attending the Grammy and Dove awards, not even winning, mind you- just attending! I ached as I sat in the choir room that day, watching, as those dreams slipped through my fingers and into nothingness. 
Determined, I pointed my feet in the direction of God, himself.  He began healing my heart and renewing my mind as I surrendered to Him. As I slowly navigated through painful valleys, He showed me that He in my life was the greatest dream. 

Fast forward to another place of broken. A place where I was asked again to relinquish my dreams and hold tight to Him. I handed over 5 little babies during pregnancy into His mighty hands. He held them. He held me. I gave up the dream of their little lives, one by one.  
Then we handed over our boy Niklas, born still. His tiny deformed body could not have survived outside the womb. He ultimately suffered a bowel perforation due to a bone abnormality in his abdomen. God held him. God held me together, yet again.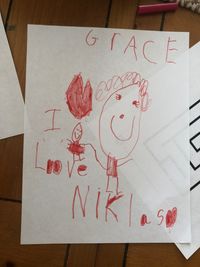 He indeed does exchange beauty for ashes... yet in grief, I have come to experience that it feels as though ash often remains. There are days where I physically ache and feel like I am still sitting in the ashes of loss. 
I have grown to see that our God is faithful to give us beauty IN the ashes. In the mourning. In the despair. In what seem to be hopeless moments. His beauty carries us, it fills us, it holds the broken together. He anoints those who have lost and mourned as ministers to join His sacred gift to assist in binding up the brokenhearted. Never would I have dreamed that He would grace me and use the sorrows of my life to potentially bring healing to others. Never would I have imagined He would take someone so adulterous, and unworthy, choose her as His own, and then breathe life into her gifts and restore calling. This is our God my friend! This is Who He is! As we read all throughout the Old Testament, it testifies to these very elements of His character!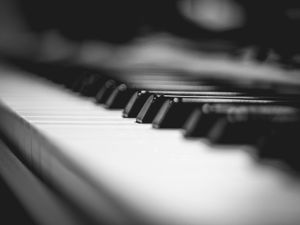 I am just 5 days away from leaving for Nashville, TN. I will be stepping into studios where the people I once studied and admired have recorded. God Himself has placed the microphone before me and the platform under my feet. I will sing for all of the mommies, daddies, and babies who never got to say hello. I am humbly honored to spend time and work with people I have deeply admired, both in life and in their calling and work of writing music that we all have enjoyed over the years. 
All in the name of my Lord. All in the name of healing the hurting. All with the hope of experiencing the opportunity to point to our Hope Holder, Jesus. 
He redeems. He restores. He rebuilds.  
What seems impossible and lost, that is where He is an expert architect. He builds something greater than we could ever ask or imagine. It changes us, draws us deeper in love with Him, and it brings Him glory. 
What are you thinking is impossible for God to restore in your life? 
Are you ready to relinquish your dream of what life should've been in exchange for His dream for you? 
Please be in prayer as we record "Before We Said Hello".   
To donate to the project(tax deductible non-profit), please visit, 
www.musicforthesoul.org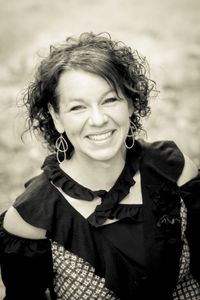 The Spirit of the Sovereign Lord is on me, 
    because the Lord has anointed me 
    to proclaim good news to the poor. 
He has sent me to bind up the brokenhearted, 
    to proclaim freedom for the captives 
    and release from darkness for the prisoners,[a] 
2 to proclaim the year of the Lord's favor 
    and the day of vengeance of our God, 
to comfort all who mourn, 
3     and provide for those who grieve in Zion— 
to bestow on them a crown of beauty 
    instead of ashes, 
the oil of joy 
    instead of mourning, 
and a garment of praise 
    instead of a spirit of despair. 
They will be called oaks of righteousness, 
    a planting of the Lord for the display of his splendor. 
4 They will rebuild the ancient ruins 
    and restore the places long devastated; 
they will renew the ruined cities 
    that have been devastated for generations. 
5 Strangers will shepherd your flocks; 
    foreigners will work your fields and vineyards. 
6 And you will be called priests of the Lord, 
    you will be named ministers of our God. 
You will feed on the wealth of nations, 
    and in their riches, you will boast. 
7 Instead of your shame 
    you will receive a double portion, 
and instead of disgrace 
    you will rejoice in your inheritance. 
And so you will inherit a double portion in your land, 
    and everlasting joy will be yours. 
8 "For I, the Lord, love justice; 
    I hate robbery and wrongdoing. 
In my faithfulness, I will reward my people 
    and make an everlasting covenant with them. 
Isaiah 61